COLLABORATIONS
Team work makes the dream work
We have come to the realisation that in order to continue our mission of only selling seeds we are responsible for producing; AND answering the demand for more varieties and greater stock quantities; we need to collaborate with other trusted growers and seed custodians.
Seed Freaks will have two new growing sites overseen by growers we trust implicitly….and we have a feeling you are going to like them too! This is going to allow us to bring you EVEN MORE rare varieties as we can mitigate the risk of cross pollination and the extra growing sites will allow for greater stock quantities. We have a great deal more varieties we cannot wait to get sowing for you – our first grower even has two tomatoes already produced exclusively for Seed Freaks! All seeds come to the "home" growing site in Sandford for germination testing before being sent to you!
So without further ado….let's meet the new custodians of the new Seed Freaks growing sites….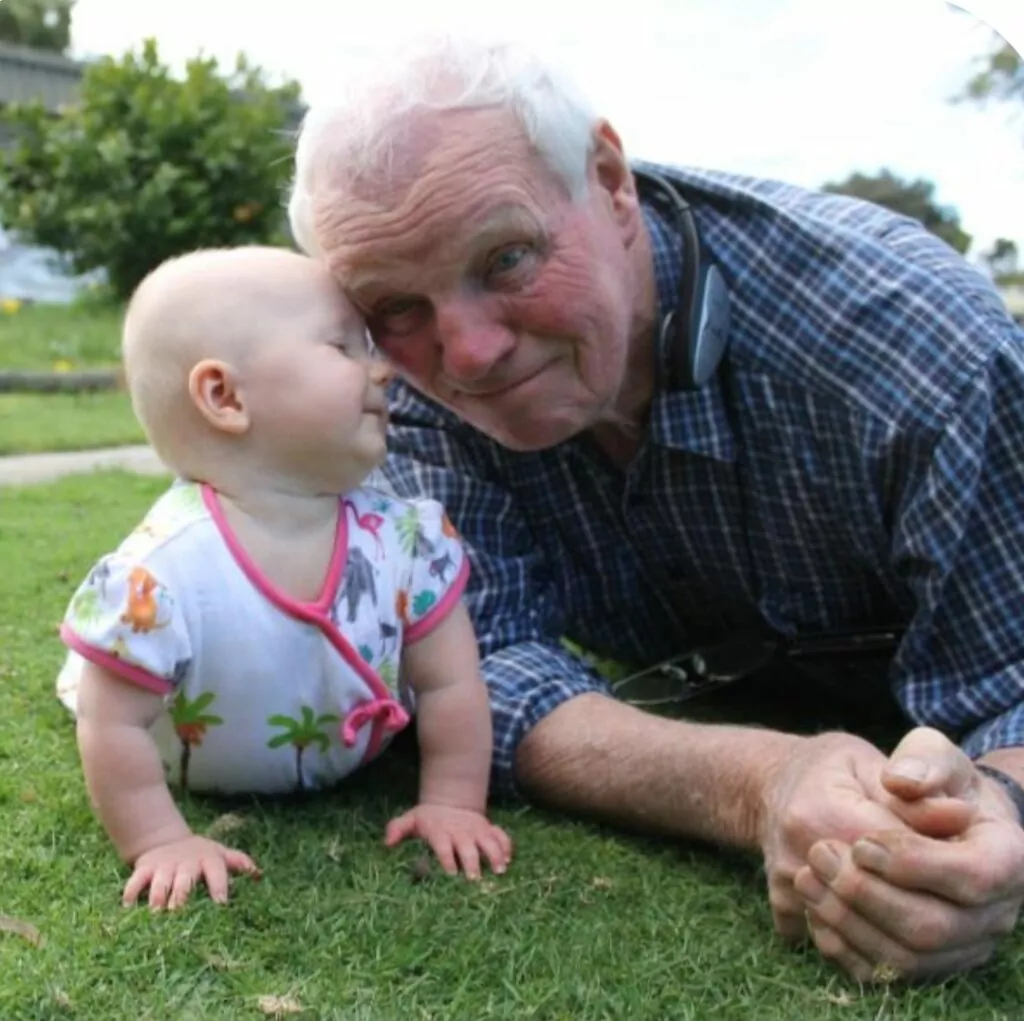 The man, the myth, the legend: BOB REID & THE REID FAMILY!
Cannot tell a lie, we are beyond excited to be working directly with Bob and the Ried family who are providing Seed Freak's second growing site in Cressy. Many of you will be familiar with Bob through "Bob Reid's Beans" for those who are unfamiliar with Bob and the Reid family here is an introduction!
Scottish born, Australian made, Bob has enjoyed a 50+ year career in global germplasm research and development. Bob has greatly contributed to pasture and crop research in Australia for Agricultural purposes, holding positions in global plant collection expeditions. During his travels as a collector, Bob found a passion for legumes, resulting in a large private collection of versatile beans and more! Two generations later and Bob's amazing vegetable seed collection has come into focus as a resource to celebrate and share, expanding the varieties available to help gardeners adapt to Australia's variable climate. The Reids family company Luganic have begun renewing the original collection, working towards breeding and selecting new varieties and forming an exciting partnership with Seed Freaks.
Bob and his family will not only be growing his extraordinary bean collection exclusively for Seed Freaks, but many other special crops Bob has collected and adapted to Australian growing conditions over many years. Through this collaboration Seed Freaks customers will have access to varieties you will not be able to find anywhere else. We feel so privileged for this opportunity to work with Bob and his family, and to properly recognise them for all they have done and are continuing to do for Seed Freaks customers.
To kick off the collaboration we are thrilled to present two tomatoes you wont find anywhere else, one bred by Bob and one adapted by Bob to Aussie soils!
✨ A Bob Reid Exclusive ✨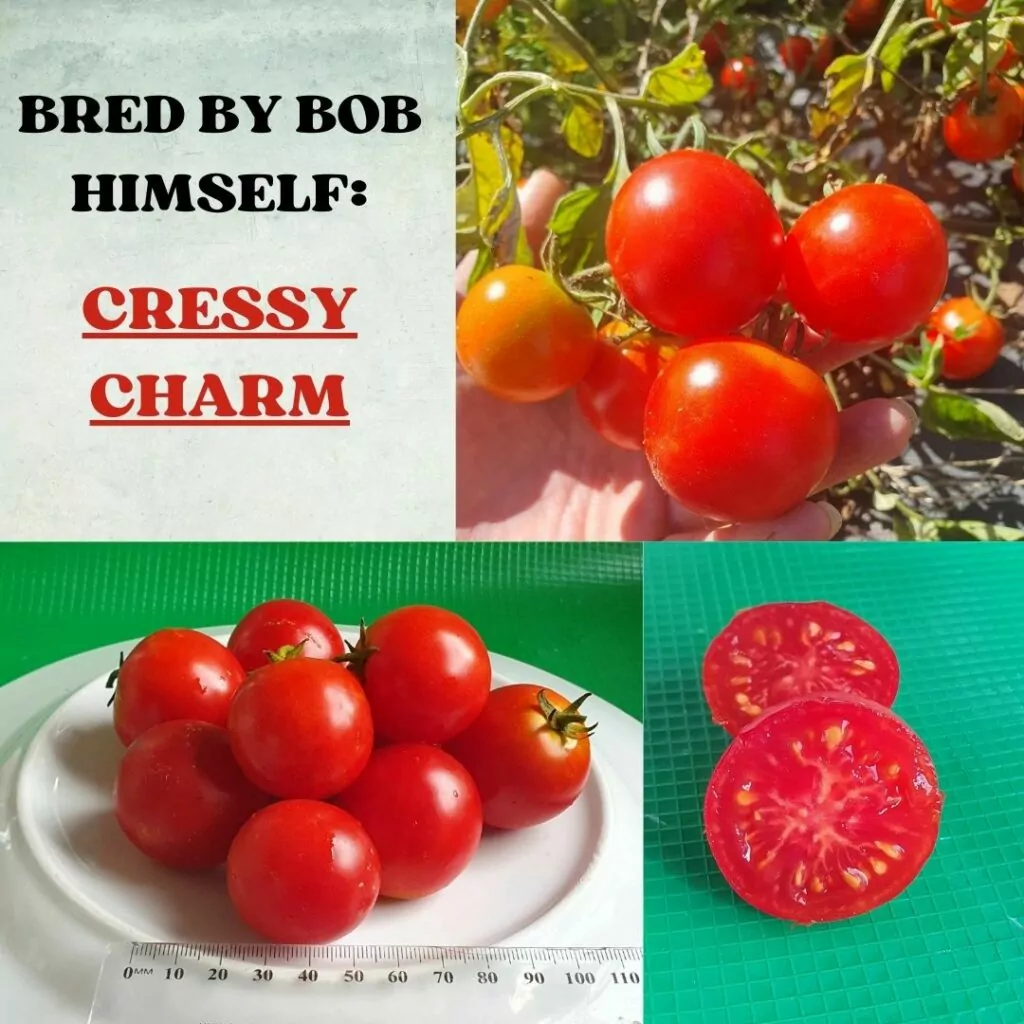 TOMATO: CRESSY CHARM
(SOLANUM LYCOPERSICUM)
Selected by Bob Reid many years ago for its early fruit production and tasty little fruits. Great for eating fresh in a salad or straight from the plant. It is fast to establish a small open bush that produces flowers and fruit a month before all other varieties germinated and transplanted at the same time. Suitable for growing in pots and in small gardens.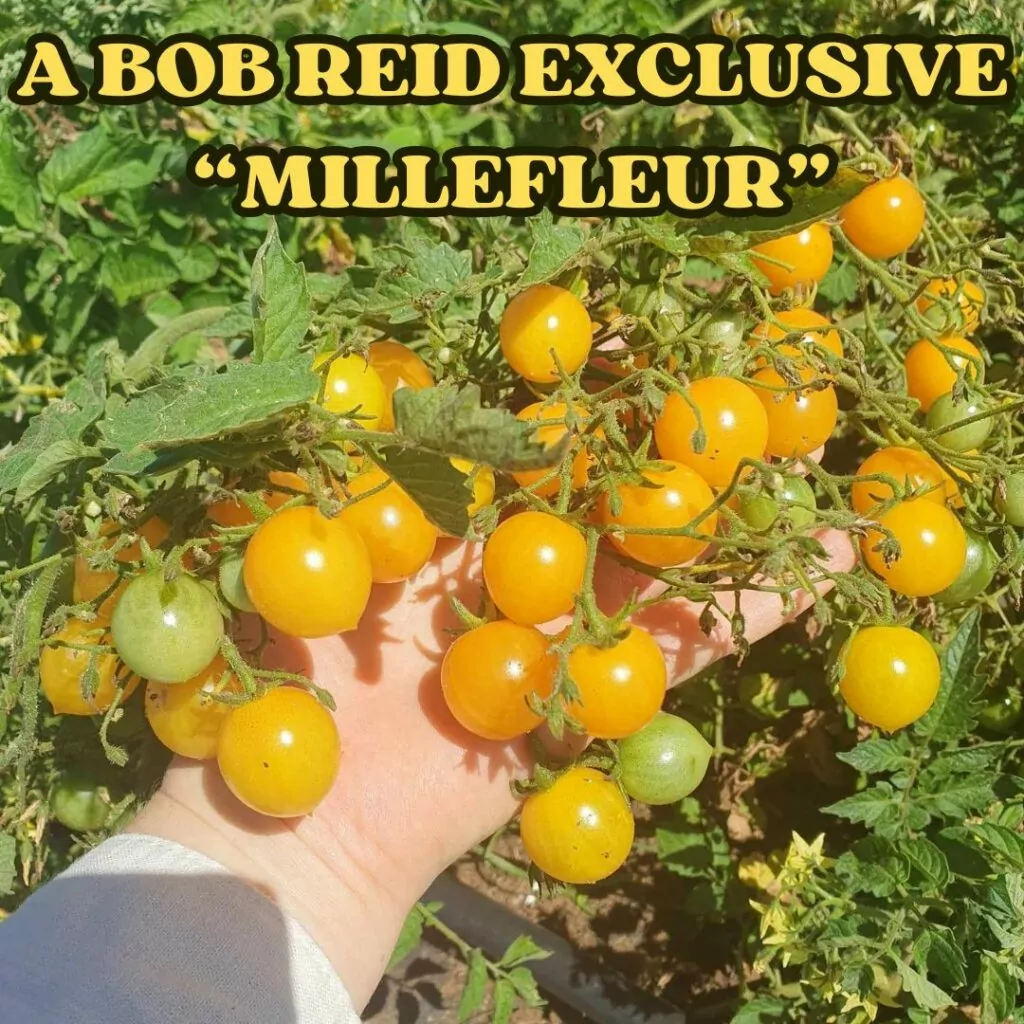 Tomato: Millefleur
(SOLANUMLY COPERSICUM)
PLANT SIZE: VINE
FRUIT SIZE: CHERRY
COLOUR: YELLOW
CULINARY APPLICATIONS: FRESH
From Bob, in regard to Millefleur:
The Centiflor class of Tomato has essentially been re-discovered by vegetable gardeners. Probably introduced into Spain as much as300 years ago and known as a "tough" plant that seemed to be well adapted to abroad range of conditions. However, the small size of the fruit compared to all the other classes restricted its use. The class has in recent years has been seen as a source of disease resistance and flavour by the serious plant breeders. Millefleur (Thousand flowers) was a variety developed by Alan Kapulaof Peace Seeds from a cross made by his daughter Kusra. It does indeed produce hundreds of translucent yellow tomatoes on a single truss, with each fruit about 18mm across They are great in salads or eaten (like lollies) straight from the plant The flavour is outstanding. It can be grown as a vine, or probably better allowed to spread over weed mat. It is very productive here in Northern Tasmania.
The third Seed Freaks growing site will be overseen by the INIMITABLE Jerome Santospirito of Water Spite Organic
Jerome moved to Tasmania in 2017 after working in the Permaculture and Organic Farming fields on mainland Australia. He is committed to the goal of communities having access to seasonal, fresh, organic, locally grown food. Water Sprite Organic is his organic market garden business; with a farm at Richmond; providing weekly organic veggie box deliveries to customers' homes in and around Hobart.
Jerome was one of the first farmers we met when we moved to Tasmania and Flo and Jerome have stayed in close contact ever since as their farming ethos is very similar. Jerome will be largely providing a growing home for some Seed Freaks pumpkin, brassicas and sunflowers. Jerome came last week to collect the genetics from us; Flo was teaching agriculture at Tafe and ailed to tell me Jerome was coming, all I saw was an unfamiliar car and the door of our storage unit was open.
I went to investigate armed with a shovel….and despite that Jerome is still willing to work with us!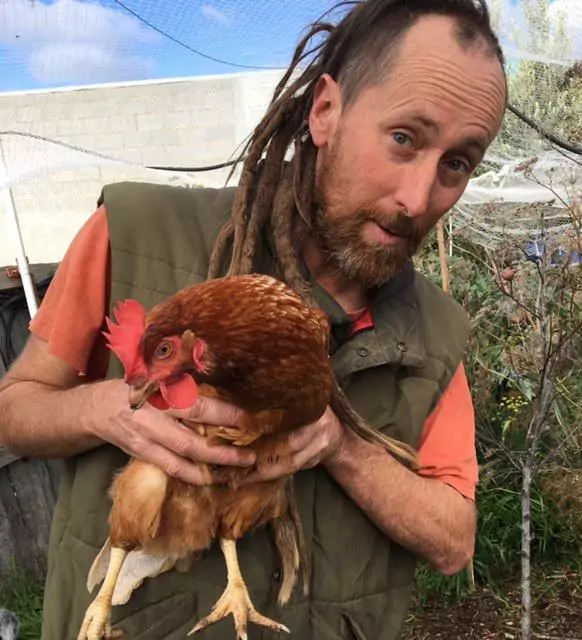 It is our hope that by March 2024 between our 3 growing sites, we will have a bevy of beans 🫘 – some of which have never been released before in stock.
We'll also have new tomatoes 🍅, chillies 🌶️, radishes 🌱, pumpkins 🎃, eggplants 🍆 (yellow and red varieties) and a whole lot more!
We are incredibly excited to be in the process of growing them for you!!!!