Bob Reid's Beans
Bob Reid was born in Scotland and moved to Australia in his 20's. He studied at James Cook University before becoming a Research Scientist at CSIRO, Division of Tropical Crops and Pastures.
As part of that position he spent 2 years as Germplasm Acquisition Officer in IBPGR Italy, hopped back to Tasmanian for five years as Principle Pasture Scientist, then 5 years in the Falkland Islands as Director of Agriculture and back to Tasmanian as Company Director of Tasglobal Seeds.
Over this period of time he visited around 50 countries, and in a time when you could still bring back seed into Australia – he did. Lots of it.
Bob Reid's private bean collection
⚠️ These are for your viewing pleasure and are not for sale.
Notes on the origin of the beans, and further information will be available at some stage, when Bob's found the notes buried in a container and we've had time to get them online. PLUS, Bob tells me he's found more bean varieties…
Many, but far from all of these varieties are available through Inspiration Gardens or Seed Freaks.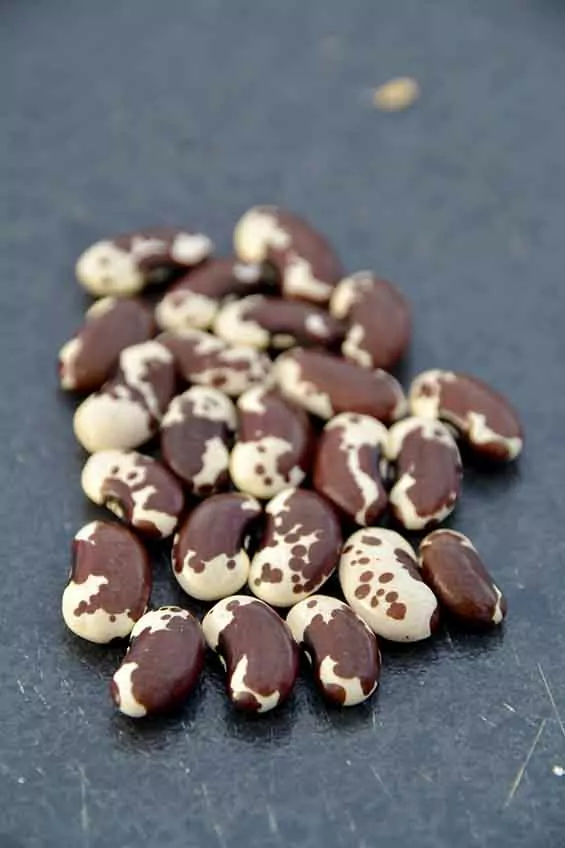 Bob Reid's private Pea collection